Edward Teune was the son of Johannes (see Johannes family page).

---

This is a family photo of Edward Teune's family taken circa 1939.
Back row from left to right: Peter, Jean, John, Grace, Henry
Seated: Helen, Garret, Edward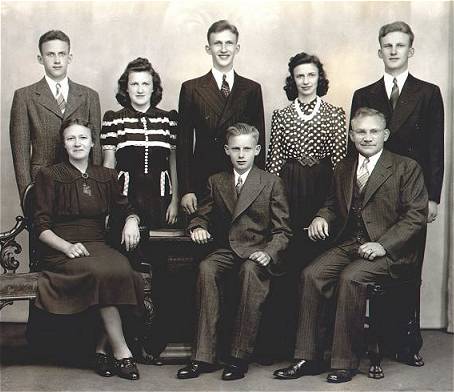 Edward (1892-1968) married Helen Bulthuis.
They had six children:
1. Grace married Herman Decker and had 3 children, Ronald, Keith and Jane.
2. Henry married Betty Norlag and had 3 children, Faythe, Nancy and Miriam.
3. John married Ruth Huizenga and had 6 children, Edward, Marjorie, Carolyn, Marybeth, Johnathan and James.
4. Jean married Roger Edwin Zylstra and had 3 children, Patricia, Paul, Cynthia.
5. Peter married Sophie VanderMey and had 3 children, Ken, David and Thomas.
6. Garret married Rose Alice Helmus and had 5 children, Janet, Helen, Gary, Katherine and Edward.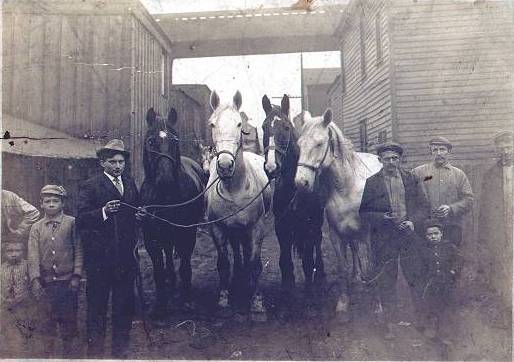 Here is my grandfather with his four horses in the alley behind his home. Check out the unpaved alley and the el tracks in the background.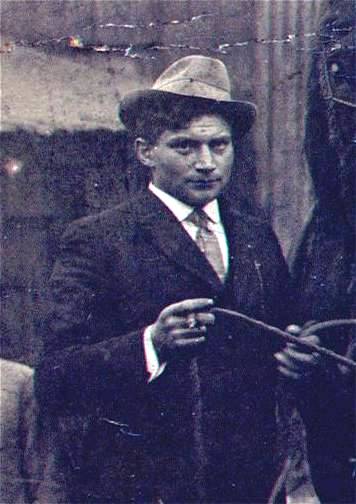 Here is a close up of Edward from the previous picture.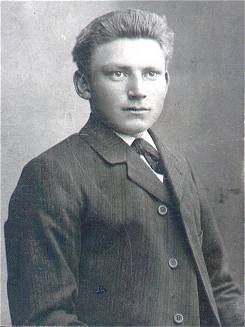 This picture was taken in Groningen of Edward.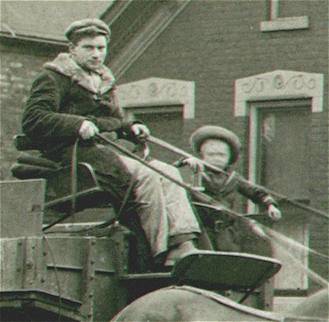 This is a close up of the wagon picture on the Johannes page showing Edward holding the reins of the wagon.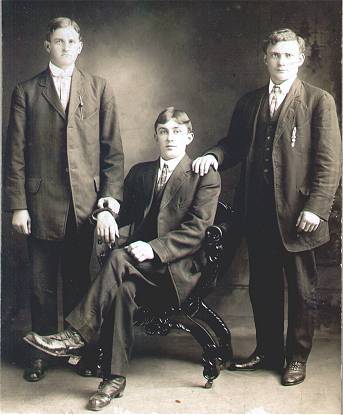 Apicture of Edward, on the right, with two as yet unidentified friends taken around 1915 or so, I would say.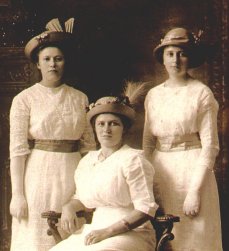 One day Edward met a loverly lady named Helen Bulthuis and fell madly in love with her. Well, actually I don't know how they met but they surely both lived on the west side and went to the same church along with all the other Dutchies. Here is a picture of Helen (on the left) with two of her friends.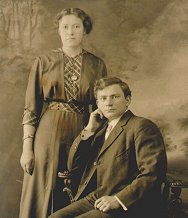 Here is the lucky couple in their youth posing in some studio. Why did he make the poor girl stand up? Actually, if you look closely, it is probably the same studio as the previous picture, notice the exact same chair.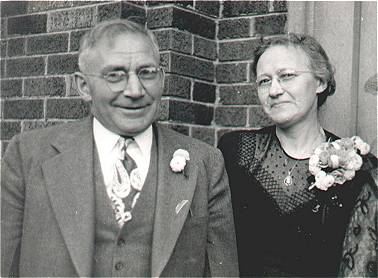 Edward and Helen at their son John's wedding.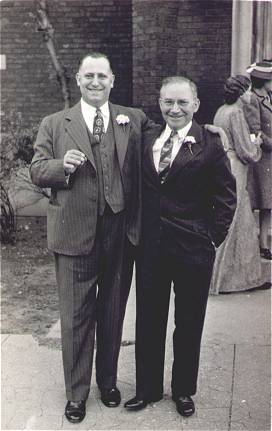 Edward at another of his children's weddings, I beleive.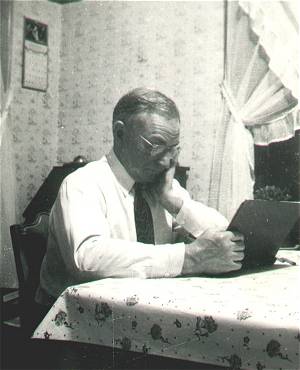 This shot was taken by my father without Edward knowing according to the note written on the back.




---